AutoAccount is an European company, which provides highly automated bookkeeping service for micro entrepreneurs. AutoAccount is a subsidiary of the Finnish accounting company Digitase.
AutoAccount concept for automated bookkeeping has gone live in Finland, Estonia, Italy, France and in the UK. Our target is that eventually the AutoAccount service will be spread all around the Single European Payment Area (SEPA). The bookkeeping is produced by our European team and the statutory accounts by the local experts.
At AutoAccount, we cut down paper consumption by providing digitalised bookkeeping, which means that we are also an ecological choice for your accounting needs.
Management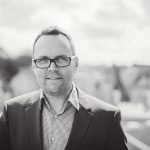 Mikko Ilves
Managing Director
Mikko Ilves works as the Managing Director of Digibalance Limited and AutoAccount OÜ. He has over 15 years of experience with entrepreneurs of different nationality and background. Mikko is a Master of Science majored in accounting and taxation and has been working in financial management and controller positions in Cambridge UK, Moscow Russia and Helsinki Finland. He's currently located in Riviera France.